News
The latest in EXEDY Globalparts news
07/29/2015Topics
EXEDY Globalparts and EXEDY Mexico Aftermarket Sales participate in PAACE Automechanika Mexico
From July 15, 2015, to July 17, 2015, EXEDY Globalparts and EXEDY Mexico Aftermarket Sales both participated in PAACE Automechanika Mexico 2015, which was held at Mexico City's Centro Banamex.
Various parts were put on display, including items such as clutch kits and AT parts for vehicles popular in the Mexican market, and many visitors attended the event.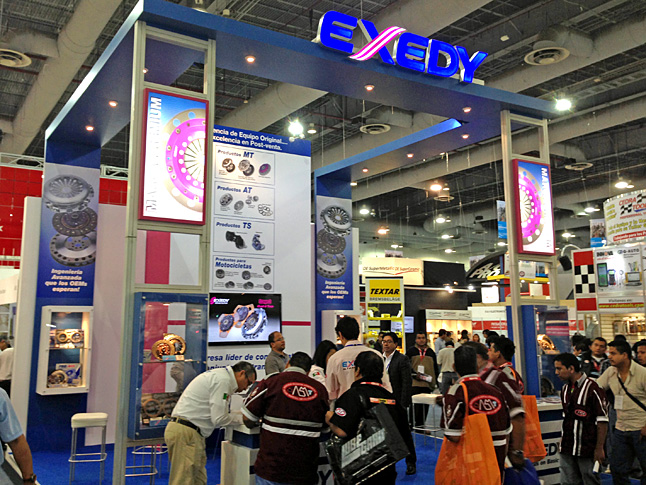 We would like to express our thanks to the many people who visited our booth during the exposition.